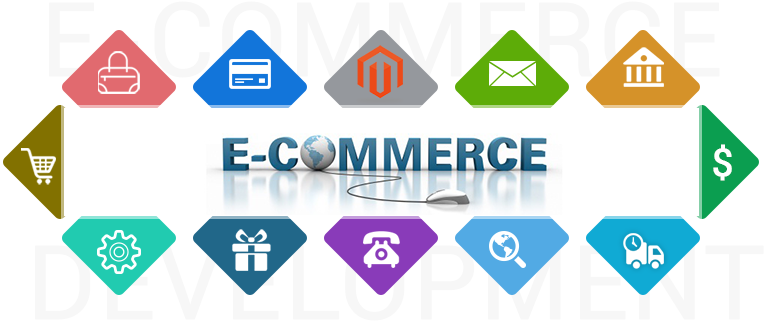 Electronic commerce or e-commerce or web based business is a procedure in which business organisation or consumers purchase and offer merchandise and administrations online by using electronic medium or applications. Easily connect your off-line store with our internet business platform to examine your customer behaviour and enhance the purchaser involvement with full-fledged ERP and CRM frameworks.
We are a specialist London eCommerce agency creating engaging, conversion optimised websites.
From consultancy through to stunning design and development we create super-fast, highly scalable eCommerce sites, helping you grow and evolve your market. Our certified team create cutting edge websites across all of the leading eCommerce platforms including Magento, Shopify and WooCommerce.
Our Ecommerce development focuses on powerful features to increase sales and to make the whole shopping experience as intuitive as possible for your site visitors. Our team uses advanced e-commerce design techniques to convert your website into a fully interactive sales platform, complete with shopping cart functionality and a payment gateway.
Magento Development
We also look at the big picture and for this reason we make sure that your items pages are not only search engine optimized but also integrated with other marketing functions to fit with your global online strategy. We particularly like to work with Magento as it is a very powerful platform that can be fined tuned and customised to the smallest level with large number of options in terms of design, layout and stock management software. Moreover, Magento was designed with the search engines in mind so that your website is easily found on Google, Yahoo and Bing.
Data Analysis
Our ecommerce development services also include Shopify development, Bigcommerce development and Woocommerce development. In addition, we offer Ecommerce reporting service by activating Ecommerce Tracking in your Google Analytics for greater administrative control.